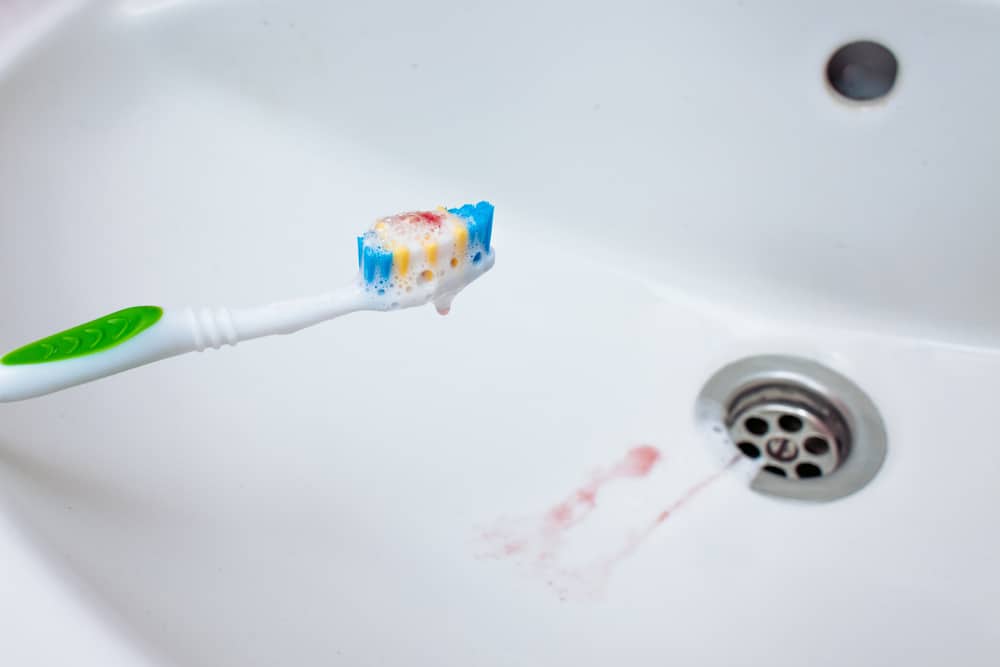 Do you ever notice blood in your sink after spitting out your toothpaste? Most people experience bleeding gums sometimes, but just because it is a common occurrence does not mean you should ignore it. In this blog, the periodontal specialists at Pacific Northwest in Seattle and Kent, Washington, explain what your bleeding gums may be trying to tell you so that you can take the appropriate action. 
You Haven't Been Flossing Regularly
When you reintroduce flossing into your routine, you are likely to notice some bleeding because the tissue is unaccustomed to this irritation. However, it is important that you do not stop flossing just because you see some blood. As you continue flossing every day, your gums should build up a tolerance and the bleeding should subside.
You Are Brushing Too Roughly
Your gums are comprised of soft tissue and should be treated accordingly. You do not need a vigorous brush stroke to clean your teeth: soft, circular motions get the job done just as successfully. Bleeding gums when you brush may be trying to tell you that you need to brush more gently — or that you need to switch to a soft bristle brush that is kinder on your gums.
You Have Gingivitis
Bleeding gums are one of the first signs that you have gingivitis, or the earliest stage of gum disease. This occurs because the bacteria-filled plaque trapped on your gumline inflames your gums. If left untreated, gingivitis can progress to periodontitis, and the bleeding will only get worse. That's why our periodontists encourage you to schedule an appointment when you notice ongoing bleeding. Treatments like scaling and root planing (a deep clean) can clear the tartar out of your gums to give them a fresh start.
You May Be Pregnant
About half of all pregnant women develop noticeable gum issues starting during the second trimester. Unfortunately, the hormone fluctuations that coincide with pregnancy make your gums more susceptible to plaque buildup, which makes it all the more important to be a diligent brusher while pregnant. The good news is these gum issues normally subside after the pregnancy is over and hormone levels have normalized.
You Have a More Serious Health Problem
In some cases, bleeding gums can be an indicator of a more serious health problem. Bleeding gums can be a symptom of anemia, HIV, leukemia, herpes, or liver disease. While it is far more likely that bleeding gums are due to insufficient attention to your oral health, you may want to mention this to a physician if you are also experiencing other health problems.
Meet with Gum Experts
Even if you are not sure what bleeding gums are trying to tell you, you can be sure that they are trying to tell you something. If you need help discerning what the exact message is, please schedule an appointment with Dr. Darrin Rapaport or Dr. Ida Zarrabi at Pacific Northwest Specialists in Periodontics and Dental Implants today.