Soft Tissue Grafting – Kent and Seattle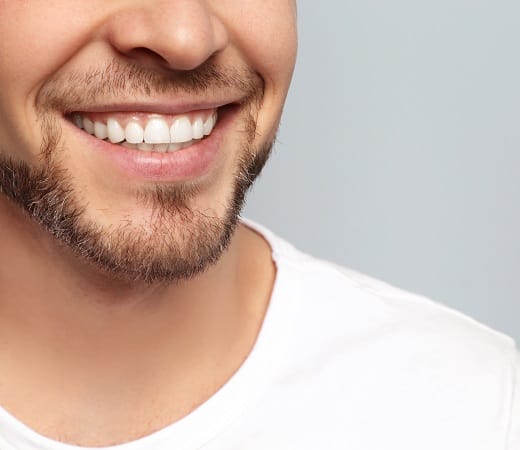 We understand that losing a tooth can be a challenging experience, but our team is here to help you restore your smile with dental implants. One of the key aspects of a successful implant placement is the health and stability of the surrounding gum tissue. In some cases, the loss of a tooth can result in a reduction of the gum tissue and underlying bone. In these situations, soft tissue grafting can be a highly beneficial adjunct to the replacement of missing teeth with dental implants.
Soft tissue grafting is a procedure in which healthy gum tissue is taken from another part of the mouth and used to augment and repair the missing or lost tissue in the area of the missing tooth. This not only improves the appearance of the gums, but also provides a stable and healthy environment for the implant to integrate and function properly.
Studies have shown that the longevity and success of dental implants is greatly enhanced with soft tissue grafting. A well-supported implant in a healthy and stable gum environment is more likely to last longer and function better, improving the overall outcome of the replacement tooth.
At our office, we take great pride in providing comprehensive and individualized care for each patient. If you are a candidate for a dental implant, we will thoroughly evaluate your oral health and discuss with you the options for augmenting the gum tissue, including soft tissue grafting, to ensure the best outcome.
We believe in staying current with the latest research and advancements in the field, and our team has the training and expertise to provide state-of-the-art care.
Scientific References:
Buser D, Dula K, Belser UC, Hämmerle CH, Hurzeler MB. 10-year survival and success rates of implants placed in healed and immediately placed and restored ridge augmentations. Clin Oral Implants Res. 2009 Dec;20 Suppl 4:98-113.
Koo H, Roh JD, Kim MK. Soft tissue augmentation in implant therapy: a systematic review. Implant Dent. 2015 Oct;24(5):561-9.
Mazor Z, Sammara E, Fux D, Chaushu G. Soft-tissue augmentation procedures for dental implants. Compend Contin Educ Dent. 2010 Apr;31(4 Suppl):2-9.
We look forward to helping you achieve a healthy, beautiful smile!