Dental Implant Advantages and Benefits in Seattle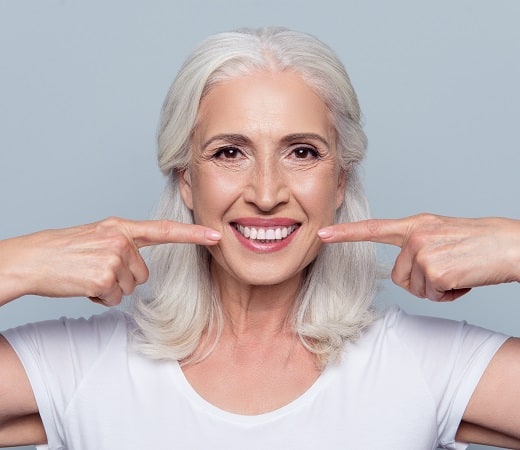 Dental implants offer unparalleled advantages over the traditional tooth replacement options of bridges and dentures. From optimizing oral health to restoring self-confidence shattered by tooth loss, choosing implant solutions from premier implant specialist Dr. Darrin Rapoport unequivocally offers a return to the quality of life you have been missing.
Benefits of Dental Implant Technology
Look, feel and function like natural teeth
Extremely strong and durable
Longest-lasting replacement option available
Rival natural teeth in withstanding biting and chewing forces
Deliver high-end, customized esthetics
Allow enjoyment of favorite foods and confident communication
Designed to last a lifetime, with proper homecare and regular dental visits
High rate of success, when placed and maintained properly
Improve quality of life unlike any other solution
Top Rated Implant Dentist
Your oral health is extremely important to you, and to us. We offer only best-in-class care, with the technology, experience, and results to back it up. Dr. Rapoport has placed over 10,000 dental implants and maintains an astounding success rate of 98 percent. In fact, this esteemed member of the International Congress of Oral Implantologists is the specialist whom other dentists count on for their own personal care.
With dental implants from Pacific Northwest, no one will ever know you are missing natural teeth. Implants blend so masterfully with the smile, patients themselves often fail to notice the difference between implants and their own teeth. Make a life-changing decision that will solve your tooth replacement needs: Schedule your private consultation with Dr. Rapoport today.