Immediate Dental Implant Placement – Kent
Immediate Dental Implant Placement: A Guide for Patients
When you lose a tooth, you want to replace it as quickly and effectively as possible. Immediate dental implant placement is a revolutionary technique that allows you to receive a dental implant the same day as your tooth extraction, without the need for a prolonged healing period. This technique offers several benefits over traditional delayed implant placement, including fewer appointments and a less invasive process.
Benefits of Immediate Dental Implant Placement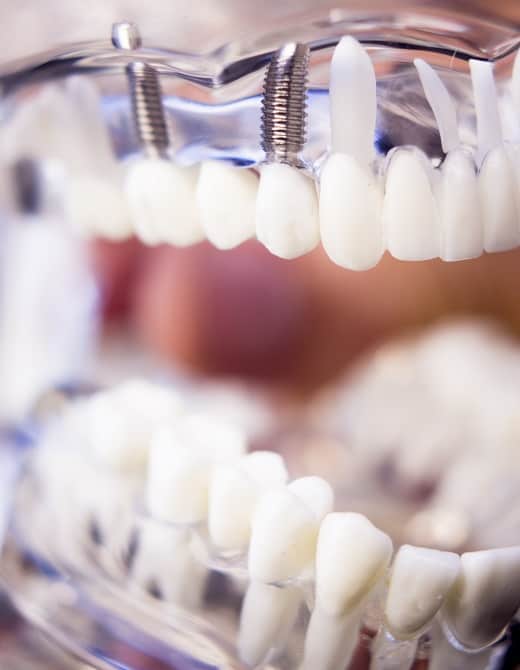 Fewer Appointments: Immediate implant placement allows you to receive your implant in a single visit, reducing the need for multiple appointments and saving you time.
Minimal Invasiveness: Immediate implant placement is a minimally invasive procedure that does not require incisions or sutures. This results in less pain, faster healing, and a more aesthetically pleasing outcome.
Enhanced Bone Preservation: When a tooth is extracted, the surrounding bone may begin to resorb, or shrink, over time. Immediate implant placement helps to preserve the existing bone structure, providing a strong foundation for your implant.
Improved Aesthetics: Immediate implants are designed to match the shape, size, and color of your surrounding teeth, resulting in a natural-looking smile.
Conclusion
If you have lost a tooth and are considering dental implants, immediate implant placement may be the ideal option for you. With its numerous benefits, including fewer appointments and a less invasive process, immediate implant placement is a convenient and effective way to replace missing teeth and regain your confidence and smile.
Note: As with any medical procedure, it is important to consult with a qualified dental specialist to determine if immediate implant placement is right for you.
Most Experienced Dental Implant Team in Seattle
Do not leave the future of your smile to chance. Choose Seattle's most experienced, knowledgeable and caring implant team to restore your oral health. Dr. Phillips is one of only 20 Board Certified Prosthodontists in the entire state of Washington, and highly regarded in the dental community. Having placed over 10,000 implants at a 98 percent success rate, Dr. Rapoport leads our team with expertise you want for your smile.
If you are ready to schedule your consultation with our experienced dental team at Pacific Northwest Periodontics then please give our Seattle office a call today! We are excited to help you achieve the smile you have always wanted.