Gum Treatment options and risks – Seattle and Kent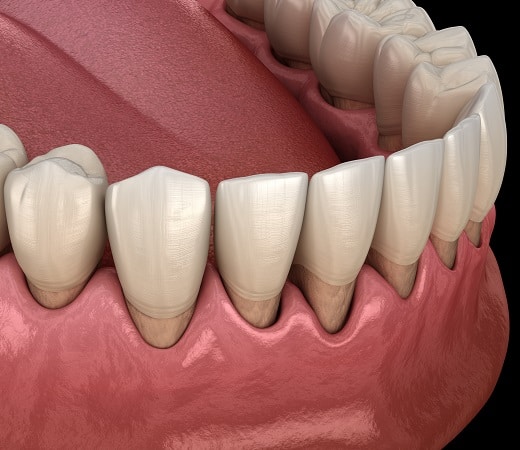 Gum Recession: Causes, Treatment Options and Risks
Gum recession is a common oral health condition in which the gum tissue around the teeth pulls back and exposes the roots of the teeth. This can cause sensitivity, pain and increase the risk of tooth decay and gum disease.
Causes of Gum Recession:
Brushing too hard or with a toothbrush that is too stiff.
Genetics
Grinding or clenching your teeth
Periodontal (gum) disease
Hormonal changes
Tobacco use
Ill-fitting dentures or bridges
A history of expansive orthodontic therapy
Misaligned teeth
Treatment Options: The treatment options for gum recession vary depending on the severity of the condition. Some of the common treatment options include: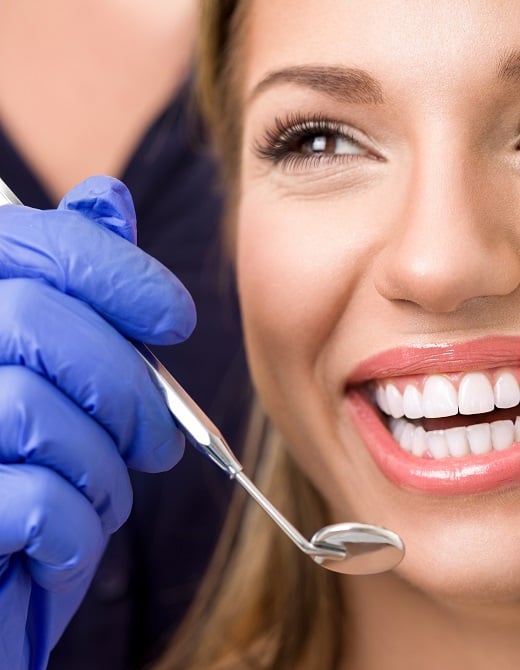 Scaling and Root Planing: A deep cleaning procedure to remove plaque and tartar from the teeth and roots
Soft Tissue Grafting: A surgical procedure to replace lost gum tissue. There are several types of soft tissue grafts including:

Gingival Grafts: A procedure in which a small piece of tissue is taken from the surface of the palate and used to cover exposed roots.
Sub-epithelial Connective Tissue Grafts: A procedure in which a thin layer of tissue is taken from under the palate and used to cover exposed roots.
Allografts: A procedure in which donated tissue (PerioDerm or Alloderm) is used to cover exposed roots
Risks and Benefits of Autogenously Derived Donor Tissue vs Allograft: Autogenously derived donor tissue is tissue that is taken from the patient's own mouth, typically from the palate. The benefits of using autogenously derived donor tissue include:
Lower risk of rejection or disease transmission
Improved healing and stability of the graft
More predictable long-term results
Allografts are donated tissue from a tissue bank that is processed and sterilized for use in gum tissue grafting. The benefits of using allografts include:
No donor site discomfort or complications
Reduced surgical time and less invasive procedure.
Less postoperative pain and swelling.
It is important to discuss the risks and benefits of both options with your dental professional to determine the best treatment plan for you.
Early treatment is important to prevent further damage and protect your oral health. If you are experiencing symptoms of gum recession, please schedule an appointment with of our periodontists at pacific Northwest periodontics to discuss your treatment options.
Remember, taking care of your oral health is important for your overall well-being. Don't delay care, act now and protect your smile!
Call us today and schedule your appointment.