Dental Implant Cost in Seattle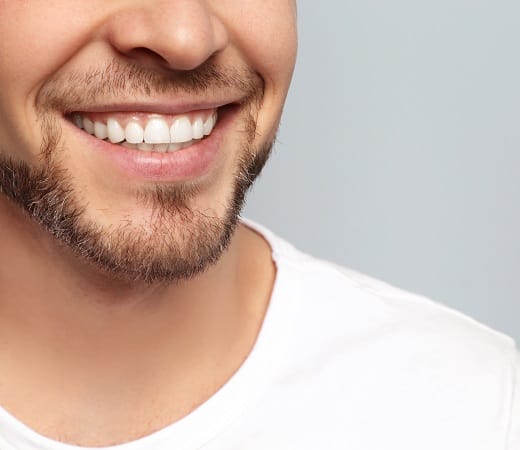 As Washington's most trusted periodontal practice, Pacific Northwest Periodontics is frequently contacted by patients interested in dental implants. One of the first questions these patients ask of our esteemed team — led by Dr. Dr. Darrin Rapoport and Dr. Ida Zarrabi — is "How much does a dental implant cost?" Although dental implants are more expensive than most other dental procedures, the healthy benefits and durability of an implant make it a worthwhile investment.
The Perils of Implant Price Shopping
It seems a large number of dental professionals offer implants these days, often at a discounted or inexpensive rate. In reality, shopping around and going with the the best implant "deal" usually provides no deal at all. Receiving implants from a general practitioner or settling for the cheapest implants in town frequently leads to major problems for many patients, like improper placement, implant failure and broken or fractured implants. At Pacific Northwest Periodontics in Seattle we offer high-quality dental implants that you'll love.
The High Cost of Cheap Dental Implants
Making the wrong choice in an attempt to go an inexpensive route may likely cost you more in the long-run. When it comes to your oral health, experience matters. As an implant specialist and member of the International Congress of Oral Implantologists, Dr. Darrin Rapoport has placed more than 10,000 implants at a success rate of 98 percent, and maintains an extensive understanding of how to mitigate factors often leading to the demise of implants, including occlusion, untreated gum disease and systemic influences like diabetes.
Our Implants Are An Investment
Pacific Northwest Periodontics is proud to offer only state-of-the-art equipment and supplies. If you are looking for the cheapest dental implants —in terms of both price and quality — you will not find that at our practice.
The advanced technology and implants we use are designed to stay in your mouth for decades — or in many cases a lifetime. Indeed, dental implants are more expensive than other tooth replacement options like a dental bridge, but those have a shorter lifespan and need to be replaced periodically. The money you spend on a quality dental implant will not be in vain.
Factors Affecting Dental Implant Cost
Implants represent a new beginning and are an investment in your smile and quality of health. For your convenience, we can discuss financing options once Dr. Rapoport determines your treatment plan. Total implant cost varies by each individual and is affected by factors such as:
Number of teeth to replace
Need for extractions
Type of implant procedure
Type of implant restoration
Need for bone stabilizing services
Presence of active gum disease
What Does The Cost Of A Dental Implant Goes Toward?
The total price of a dental implant includes:
Your initial consultation and examination
If necessary, the cost of extracting a tooth or grafting bone to strengthen the jawbone
The surgical procedure that inserts and secures a titanium post into the jawbone
Anesthesia to numb the pain during this surgery
Placing an abutment on the implant to hold the crown
The cost of a durable, attractive crown that looks like a real tooth in your mouth
The expertise of our world-class periodontists who have decades of collective success providing patients with dental implants.
Insurance Coverage For Dental Implants
Pacific Northwest Periodontics is an in-network provider for patients with Delta Dental plans. Dr. Rapoport is in-network for patients who have Delta Dental Premier, while Dr. Zarrabi treat patients with Delta Dental Premier and PPO plans.
Regardless of your specific insurance plan, our friendly staff will help you file all dental insurance claims to get you the maximum coverage you are entitled to. Upon request, we will also help patients who wish to file a claim through their medical insurance company.
Most dental insurance plans limit their coverage to $2,500 in annual dental treatment. The good news is, almost every patient we see can apply 100% of their dental insurance coverage to our periodontic specialty work, whether it's in or out of network.
Testimonials From Patients
"I highly recommend this office to anyone! I had an extraction and implant placed by Dr. Rapoport. He is such a perfectionist, and patient care is a priority for him. This was by far the easiest experience I had ever." – Norma T.
"I've had two implants done by Pacific Northwest Periodontic. This team has done excellent work in all phases of the implant surgery. I've had zero issues. I'm coming back to them for a third implant because they did such a great job with the first two." – Darren J.
Meet The Team And Learn More About Dental Implants
To schedule a consultation with one of our talented periodontists and receive a quote for dental implants, please call (206) 575-1086 or request an appointment online.