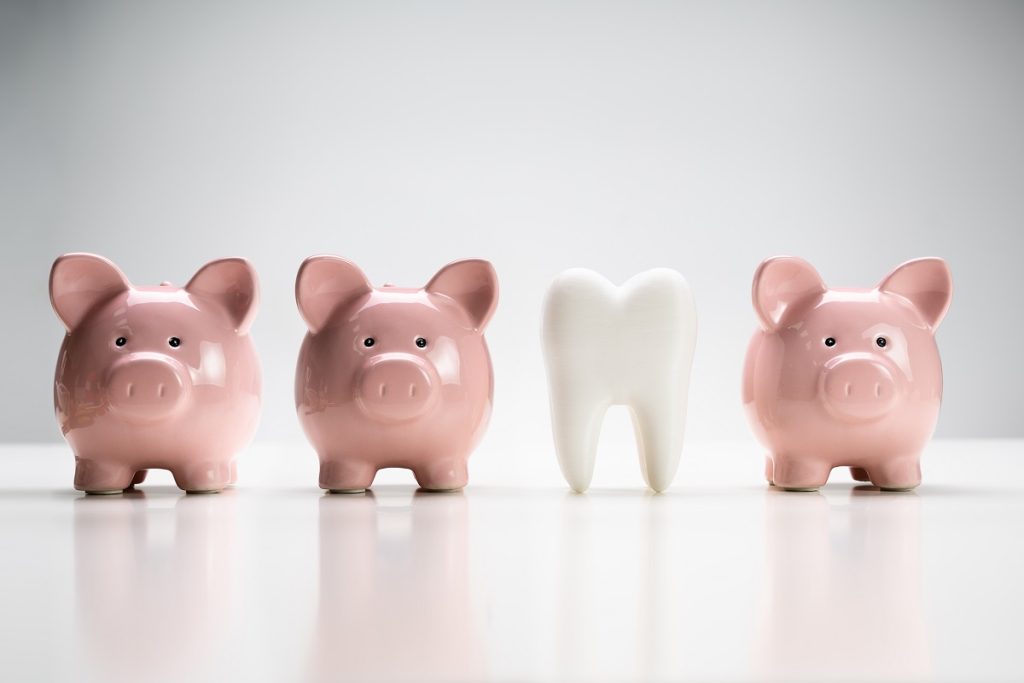 If you're looking for the least expensive tooth replacement option in terms of upfront costs, the answer is not dental implants. However, while the initial expense of dental implants is higher than other replacements, the implants are a smart investment. The team at Pacific Northwest Periodontics explains why dental implants save you money in the long run.
Dental Implants
Think of dental implants as an investment in your appearance and oral health. They do cost more than alternatives but that is just part of the equation. Because dental implants can prevent certain issues relating to gaps from missing teeth, including misalignment, you may avoid later oral health problems that require time and money to repair.
Dental Implants vs. Dental Bridges and Dentures
The three most common tooth replacement options are dental implants, bridges and dentures. Implants are the most expensive initially, with bridges running about 40% less and dentures considerably cheaper.
Dental bridge – A dental bridge is a false tooth or teeth affixed to the natural teeth on one or both sides. The life of a dental bridge ranges between 7 and 15 years. While effective, a dental bridge does not last as long as dental implants. Bridges are harder to clean, as food particles and bacteria may get stuck under the false teeth.
Dentures – While dentures appear to be the most affordable tooth replacement option, that's only true in the short run. Expect to replace your dentures within 5 to 10 years, and that's if you take excellent care of them. That means taking them out each night and cleaning them using a special denture solution. In addition, patients must learn how to speak and eat while wearing dentures. That's not the case with dental implants, which feel like natural teeth. You also don't have to worry about dental implants slipping out of your mouth, which can happen with dentures.
How Dental Implants Save Money Over Time
Unlike the other options, your dental implants should last a lifetime. Other than regular brushing and flossing, there's nothing else you need to do to keep them in good condition. The initial cost, while higher, should prove the only cost with dental implants.
Unlike the alternatives, dental implants stimulate the jawbone the way natural teeth do. Without proper stimulation, the jawbone can deteriorate. These changes in the jawbone contribute to the need for denture replacement, as the jaw shape changes from deteriorating bone mass.
The bottom line is that dental implants cost less over time and help you avoid other costly oral health issues.
Contact Pacific Northwest Periodontics
For more information on dental implants, call 206-575-1086 or contact us today to schedule a consultation with our team. We will answer all of your questions so you can make an informed decision regarding tooth replacement.