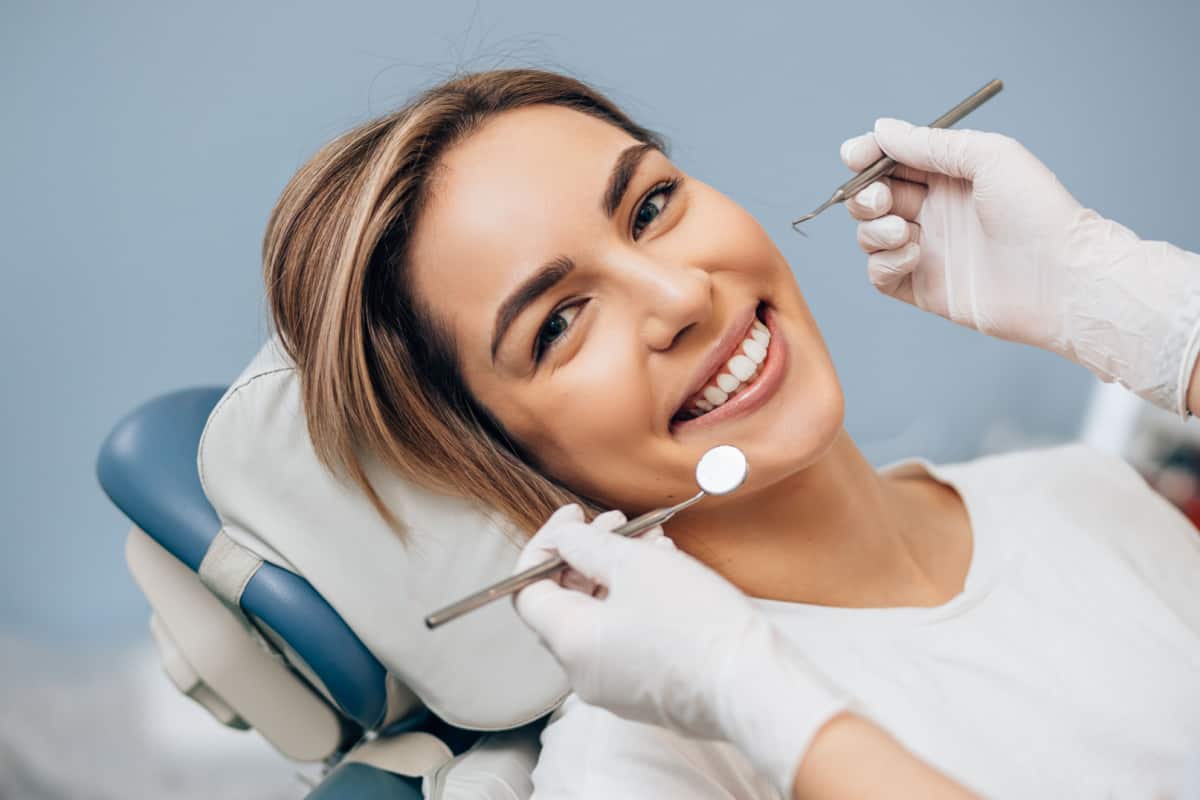 A great smile is often defined by having beautifully aligned front teeth, which are the most visible. Unfortunately, front tooth loss is common since these teeth can be especially vulnerable to injury or trauma occurring near the face and mouth. Front teeth sometimes need to be extracted for this and other reasons, such as decay or infection.
Implant and periodontics specialist, Dr. Rappaport and his team at Pacific Northwest offer dental implant treatment options that can help restore your smile and confidence. Continue reading to learn more about replacing your front tooth with a dental implant.
Dental Implant Options
Because a missing front tooth can be nearly impossible to disguise while talking and speaking, front tooth loss can cause some people to suffer a loss of confidence. But the good news is that there are restorative options available to help you reverse this loss. Dental implant surgery involves replacing the missing tooth with an artificial one that mimics the look, feel, and function of your natural teeth. This treatment option is often viewed as a welcome alternative to other temporary restorative options, such as dentures. Additionally, your implanted tooth is customized to your unique bite and oral anatomy and offers a permanent solution to a missing front tooth.
Is a Dental Implant Right for Me?
You may be anxious to have a suitable treatment performed so that you can get back to regular activities without the embarrassment of a missing front tooth. The following are attributes of a good candidate for dental implants:
Fully developed jawbone
Sufficient bone to secure the implant
Have healthy oral tissue
No health conditions that could affect bone healing
Want to avoid dentures
Want the improved ability to speak
Desire a complete smile
Non-smoker
What to Expect
A dental implant procedure is typically performed in stages to allow for healing. Steps include:
Damaged tooth removal (in cases where there are pieces of tooth still lodged in the gum)
Jawbone preparation
Placement of the implant
Healing
Abutment placement
Placement of the artificial tooth
Front Tooth Dental Implant in Seattle & Kent, WA
Dental implants offer the patient a reliable and long-lasting solution for replacing a missing front tooth. While searching for "dental implants in Seattle and Kent" may bring up several options, you should know that very few dentists specialize in this important procedure. When you choose Pacific Northwest for your dental implant needs, you are choosing to be treated by experts in the field who are committed to providing you with the beautiful, functional results you desire. If you are interested in learning more about how a dental implant can improve your oral health and quality of life, contact our office today to schedule a consultation.