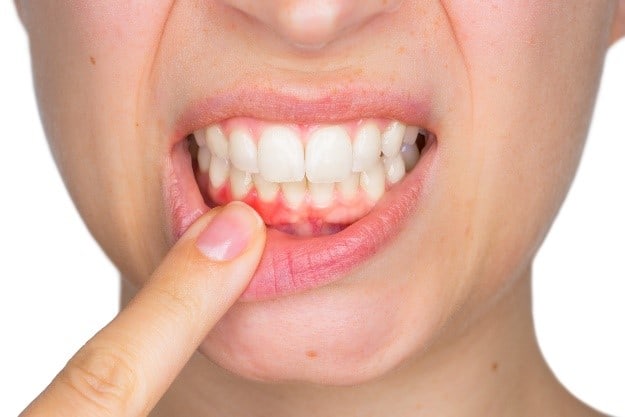 When it comes to oral health, most people understand what they need to do to take care of their teeth. Unfortunately, their gums do not always receive the same amount of attention. Washington's finest periodontists — Dr. Darrin Rapoport, Dr. Ralf Schuler and Dr. Ida Zarrabi — share some critical facts about gum disease that they want all their patients to understand.
1. It Gets More Severe Over Time
Gum disease has stages. It begins as gingivitis, which is characterized by red, inflamed gums and bad breath. If not taken care of, early periodontitis strikes, in which the symptoms are amplified. By the time advanced periodontitis sets in, the gums ooze pus in addition to blood, the bones have difficult supporting the teeth and the teeth become so sensitive that it is difficult to chew.
2. It Affects Almost Half of All Adults
Most people do not realize just how prevalent gum disease is. Research has established that approximately 46% of adults over the age of 30 have some stage of gum disease. This statistic strongly suggests that many adults are not practicing proper oral hygiene to keep their gums in good health.
3. It Is the #1 Cause of Tooth Loss
When someone has a missing tooth, the assumption is often that the culprit was either cavities or an injury. More likely, though, is that the tooth came out due to periodontitis. Infected gums recede from the teeth. As a result, the bone and tissue responsible for holding teeth in place weaken. Over time, this causes the teeth to loosen. Loose adult teeth may then fall out or require extraction.
4. It Can Cause Health Problems Elsewhere in the Body
The mouth is not the only area of the body affected by gum disease. As gum disease progresses, it also affects the bloodstream. Consequently, patients with gum disease have heightened risks for stroke, heart disease (and cardiac arrest), diabetes, dementia and rheumatoid arthritis. Medical professionals strongly encourage patients to regain control of their periodontal health to avoid these life-threatening conditions.
5. It Can Be Treated
Brushing, flossing and regular dental cleanings are the best ways to prevent gum disease. However, once a patient has gum disease, there are treatments that can improve gum periodontic health. Early stages of gum disease can be successfully addressed with a procedure called scaling and root planing. This removes plaque and tartar from beneath the gumline and smooths out the roots of the teeth so the gums can more easily reattach. Later-stage periodontitis may require surgical intervention to reduce the pockets of bacteria beneath the gums and repair the health of the jawbone.
Make an Appointment
Are you concerned about the health of your gums? Have our trusted gum specialists at Pacific Northwest Periodontics examine your mouth. To arrange an appointment, call (206) 575-1086 or request one online.